How BC Parties' Housing Policies Compare Liberals, NDP & Greens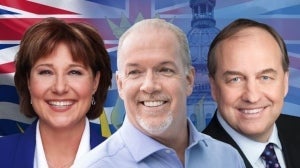 With less than a week to go until the provincial election on Tuesday, May 9, let's recap, compare and critique key elements of the various different housing policies from the three parties. First up, in part one of three, the BC Liberal Party.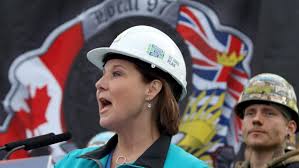 —     CTV News
Part one – Liberals: Casting a critical eye over Liberal, NDP and Green housing pledges ahead of the BC election.
The incumbent Liberals have pretty much already made their big moves, both to intervene in the province's hot real estate market and in terms of future "affordable" housing investment promises (for "affordable" read "social" – non-market rental for qualifying BC residents). Here's the rundown.
.  Foreign buyer tax: a much-publicized 15 percent additional Property Transfer Taxes imposed on foreign nationals or overseas corporations upon purchase of Metro Vancouver residential real estate. Following a controversial hard launch in August 2016 that caused a lot of collateral damage, the rules have rightly been softened to exempt buyers with work permits. It also doesn't seem to have done any permanent damage to house prices, with buyers returning to higher-priced detached homes in the past few months, and lower-priced condos continuing to fly off the shelves. It's also worth noting that the government has not ruled out the possibility of further amendments to the foreign buyer tax if they were to be re-elected.· 
. BC HOME loan program: a $700 million initiative to offer many first-time homebuyers a loan that matches their own down payment funds. Since the February 2017 launch, many hundreds of applicants have been approved for a loan and, although it has come under fire for potentially pushing up prices, it seems to have been a widely popular move.
·  Property Transfer Tax (PTT) breaks: First-time homebuyers are now exempt from PTT up to $500,000 purchase price and buyers of new homes under $750K are also exempt from PTT, with restrictions. Considering that new homebuyers are subject to GST, and new homes tend to be more expensive, the latter move seemed to many as a way for the Liberals to support the development industry more than homebuyers.
·  The Liberals have also pledged $920 million to create 5,300 new units of affordable rental housing for seniors, low-income residents and families, and other underprivileged groups. This is a huge investment, but with the foreign buyer tax only expected to bring in $150 million a year (and that seems optimistic), plus those PTT breaks being offered, it is unclear where that funding is coming from.
·  The party says it wants to streamline real estate development processes so that developers can build homes faster and ease the supply shortage, adding that it will "work with municipal governments" to achieve this. Another good aim in theory, but in practice, it does not (yet) specify any measurable results. It would be great to see a hard goal of housing units for each municipality so that the all levels of government can be accountable for this – hopefully, that will come.
·  The Liberals also say they will expand a home renovation tax credit plan to provide up to $20,000 to allow homeowners to build rental suites. The party says the program will help homeowners pay down mortgages and increase rental supply. Another good idea, another grey area in terms of funding.
Despite the Liberal's talk of massive social housing investment, it's still largely the foreign buyer tax that seems to capture the voting public's attention. With a general sentiment from the Liberal party that the tax has done what it was supposed to do (that is, to quell the runaway high-end market for a while), it's possible that the BC Liberals could further soften the tax or even remove it if they were re-elected. However, with Canada's dollar falling and local real estate "on sale" to overseas buyers, even with a tax in place, it's looking unlikely that the Liberals would need to make that move.
NDP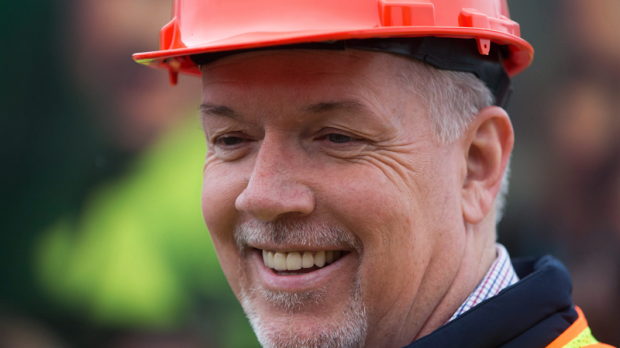 Part two – NDP: Casting a critical eye over Liberal, NDP and Green housing pledges ahead of the BC election.
With less than a week to go until the provincial election on Tuesday, May 9, let's recap, compare and critique key elements of the various different housing policies from the three parties. In part two of three, the BC NDP.
With the NDP edging ahead in the pre-election polls, the opposition party has the most to gain from convincing voters it's time for a change of government. Here's a look at the party's proposed solutions to our housing and real estate issues.
·  Contrary to what it says on the Liberal platform document, the NDP has said they will keep the current 15 per cent foreign buyer tax. In addition, they will impose an annual property tax of two percent (of assessed value) on owners of Metro Vancouver homes who do not pay Canadian income tax, whether a foreign national or not. However, the long list of exemptions would mean the vast majority of local homeowners would not have to pay the tax, and nor would overseas owners who rent out their property. David Eby, West Point Grey MLA and official NDP housing critic that "the trouble with the [Liberals'] foreign buyer tax is that it doesn't capture those who bought a home before the tax was introduced." This policy could prove a popular vote grab, as it checks the boxes of protecting the interests of local homeowners while also acting as a kind of vacant home tax. Don Campbell of the Real Estate Investment Network said on last week's Real Estate Therapist show,  "That's fine, but what is the measurable result? What are they looking to achieve? It's not going to force more properties into the market. But if the NDP is going to take that money and put it directly from A to B into the housing market, solving the issue of 'affordable' housing, it makes some sense. And it might buy some votes. And foreign buyers don't vote."
·  The NDP said they would also close a "loophole" that allows overseas buyers to speculate on Vancouver real estate by buying and flipping presale condos – a currently legal practice known as assignment. To quote the NDP website: "We'll crack down on the cheaters who are distorting BC's housing market." Strong words indeed. Currently, the foreign buyer tax only applies on the close of a purchase, so anyone assigning a contract to a new buyer before close is not subject to any Property Transfer Tax at all. It remains to be seen what form that "crackdown" will take.
·  NDP leader John Horgan said an NDP government would give all renting households a $400-a-year rebate and revamp the Residential Tenancy Act to tighten rent controls and prevent "renovictions." That's all well and good, but although $33 a month is better than $0 a month to renters, this won't do much to improve affordability and access to scarce rental units. Loopholes that allow landlords to renovict tenants or use fixed-term leases to hike rents do indeed need tightening – but in a city where the vacancy rate is less than one per cent, these measures will not prove to be near enough.
·  The NDP plans to build 114,000 affordable rentals, co-operative and low-cost housing units over 10 years. Like the Liberals, they have not outlined how this will be paid for. As Campbell said: "If you're spending money on affordable housing, where are you going to buy the land? Because that's expensive. Are you going to build on brownfield? If so, how are you going to clean it up and who's going to pay for it? Is the City of Vancouver going to speed up its zoning to allow for it? Even though people will be up in arms about 'affordable housing' going up in their neighborhood, is it still going to go ahead? There are so many moving parts right now." Of course, this applies to the BC Liberal and Green parties' plans for affordable housing too.
 Greens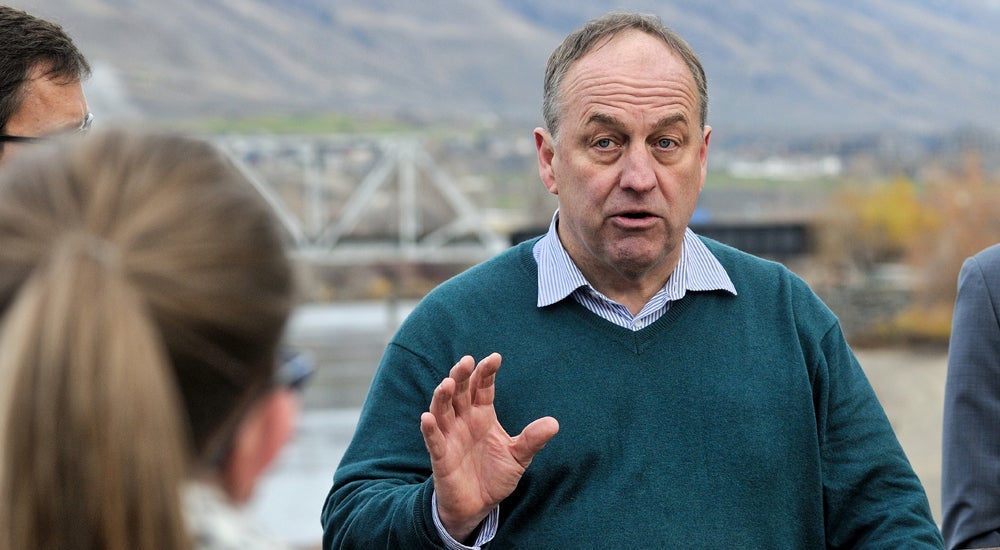 Part three – Greens: Casting a critical eye over Liberal, NDP and Green housing pledges ahead of the BC election.
Trailing in the polls as they are, the Greens can afford to be a bit more radical in their approach – and when it comes to their housing platform, that's certainly the case. Arguably taking the toughest line of all three parties when it comes to real estate market intervention, here are the salient points.
·  The Greens plan to expand the Liberals' foreign buyer tax across BC and increase it from 15 per cent to 30 per cent. Yes, you read that right. All of BC, 30 per cent. Those Greens are not messing around. Green Party spokesperson CJ Summers told
Global BC Morning News
this week that it shows the party has a "backbone" when it comes to housing policy. For others, it's a very hard line to be taken by a party generally perceived as warm and fuzzy. As Don Campbell said to me on the
Real Estate Therapist radio show
, "Thirty per cent? Why not 127 per cent? Why not build a wall? It gets to a point where it's not that much of a leap." It certainly would send a very clear message to overseas buyers that they are not welcome here – or, if they want in, they'll have to pay through the nose. Whether that's a good thing or a bad thing depends entirely on your point of view. As an immigrant, I'm personally in the "bad thing" camp.
·  The Greens would also axe Property Transfer Tax on home purchases under $200,000. Then, at the other end of the market, they would increase PTT on a sliding scale up to 12 per cent of homes over $3 million. This kind of "luxury home tax" is a good idea and one that I have been advocating for some time, for home buyers with deep pockets to help subsidize buyers at the lower end of the market. I just don't think it's right to then add another 30 per cent for overseas buyers on top of that – a luxury home tax should be enough.
·  To tackle real estate speculation, the Greens would also introduce a lifetime capital gains tax on profits of over $750,000 made from the sale of a home, even if the home is a primary residence (unlike current rules) if the seller sells the property within five years of purchase. That would certainly discourage speculation, depending on the amount (as yet unspecified) but would be tough for BC families who sell their homes for whatever reason within five years and are not allowed to keep a windfall of profits made.
·  The party says it will spend $750 million a year on "affordable" (social) housing, working with the federal government on freeing up land to build up to 4,000 units of non-market rental each year. Just like the NDP and Liberal social housing investment promises, this is great but ambiguous in terms of where this cash injection is coming from.
·  Finally, the Greens say they will crack down on any money laundering and tax evasion that may be occurring via overseas purchases of BC real estate, by working with the federal government. A laudable goal, although tough to achieve. Good luck with that.